Restoration Entire Home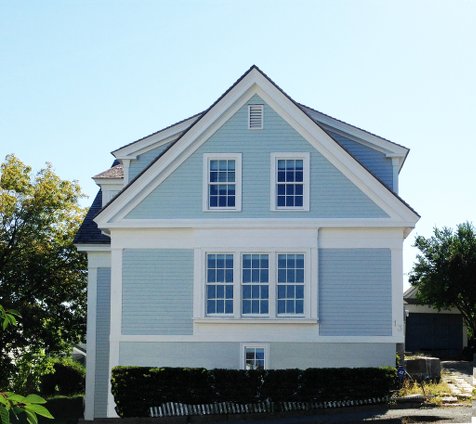 Restoration of an 1830's House
Rockport MA, Spring 2012 – 2013
All three levels of this home are being renovated and updated to accommodate a family of five. This project is a collaboration between homeowners, architect, contractor as well as interior designer.
Restoration of 1730's Home
Restoration of 1730's home, due to extensive water damage. Restored sills, posts, beams and studs using reclaimed lumber from a neighboring house project. Replaced siding using radial sawn spruce clapboards with cut nails, hand-built new window frames utilizing some old and some new sash. Restored interior plaster and trim to match the existing.